Hello.
We are Carly and Rhiannon, and we are Two Sisters Celebrants. Offering a unique opportunity, we like to think we are pretty good at making ALL couples feel comfortable and special! Not only do you get one celebrant, we come as a package, making sure everything runs just as you want it to. We service weddings on the Mornington Peninsula, Gippsland, the Yarra Valley, Phillip Island, Dandenong Ranges, Melbourne – practically anywhere you want to tie the knot! We love everything from a gloriously gooey ceremony to a simple yet stunning ceremony. Give it all or anything in between. Whatever and whoever you are, we want to help you share your story with your loved ones.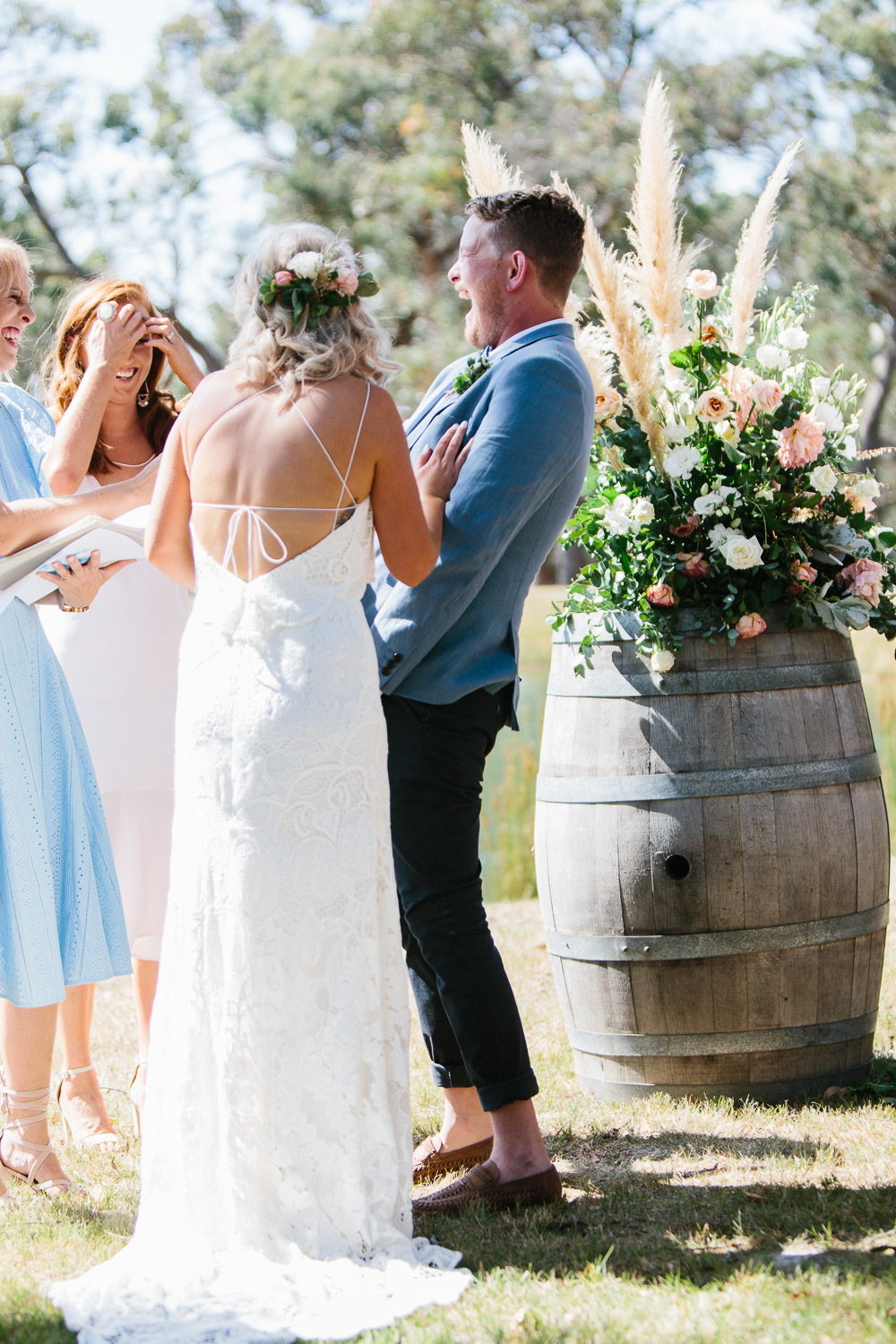 Your Day.
Times have a changed, and your ceremony can be whatever you want it to be. There are a few legal requirements, but apart from that, the world is your oyster. Be it a gloriously gooey ceremony where we share your love story or a stunning simple ceremony that lets the lovey vibes speak for themselves..we are here to create an authentic and individual ceremony for you. View our packages HERE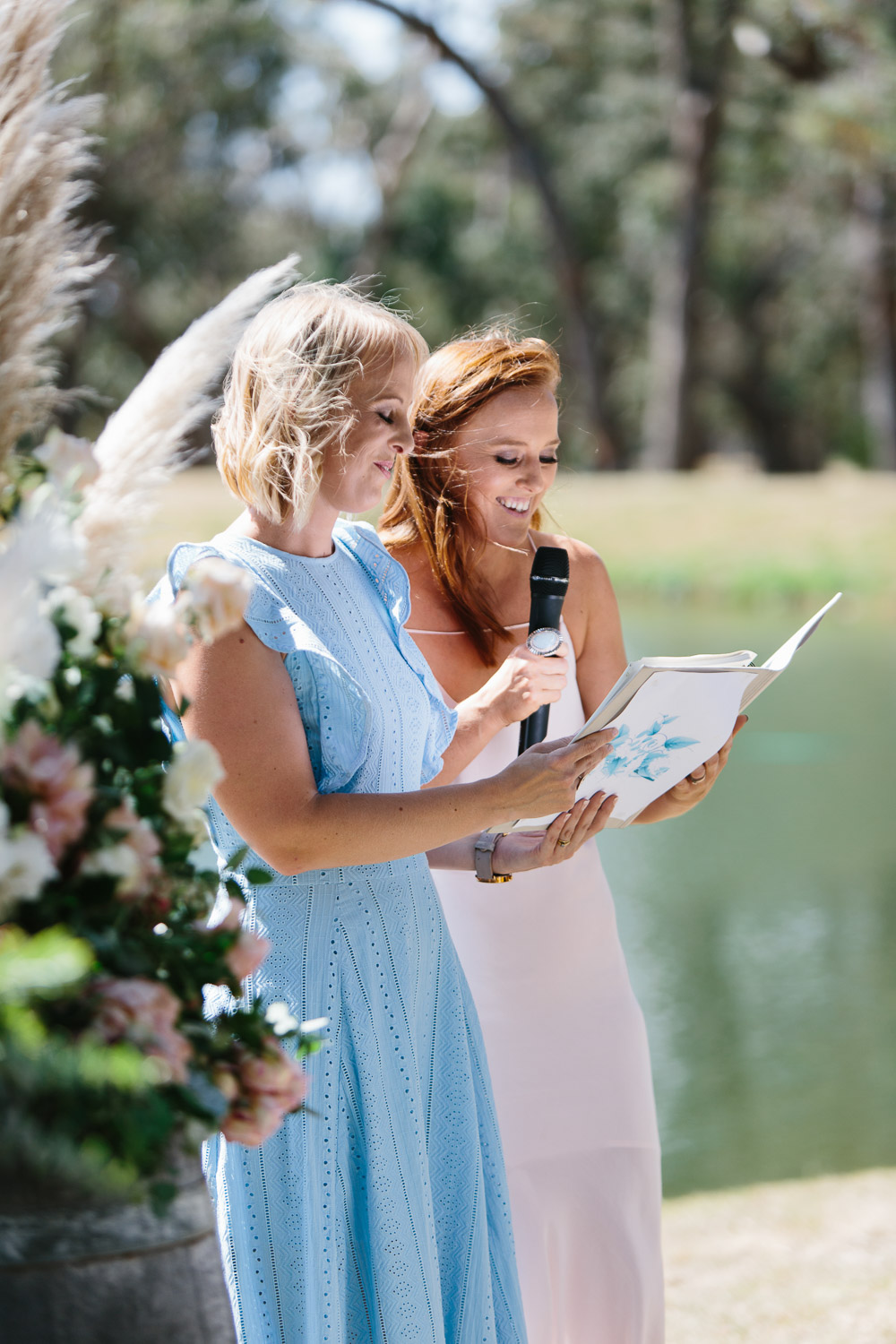 Two for one.
Because there are two of us, we feel that we offer something unique and special for our couples. Carly first came up with the idea of having two celebrants when she was up one night watching a reality wedding tv show (which we are secretly both obsessed with…), and noticing a bride waiting to walk down the aisle, all alone and absolutely petrified. She thought, why isn't there someone there to help that poor bride? And that's where we come in! We can offer you an extra support person, helping with both halves of the couple, or to start the music, or to simply settle your guests and make them feel welcome. We also offer services for an MC for your reception, commitment ceremonies, renewal of vows, naming day ceremonies, funerals – pretty much anything that involves celebrating life and love. So contact us for a no-obligation meet, we would love to hear from you.