Ash and Tobe's destination wedding with a difference. Travelling from Canberra to Walhalla never looked so magical…
Ashabella and Toby wanted a wedding like no other. Living in Canbera and being at that age where they found themselves attending wedding after wedding around the area, they often found themselves either at the same venues or a at a weddng with a similar vibe to the last. They wanted something completely unique. Something that spoke to them as a couple and something that gave their friends and family a story and an experience.
Enter Under the Moon Elopements.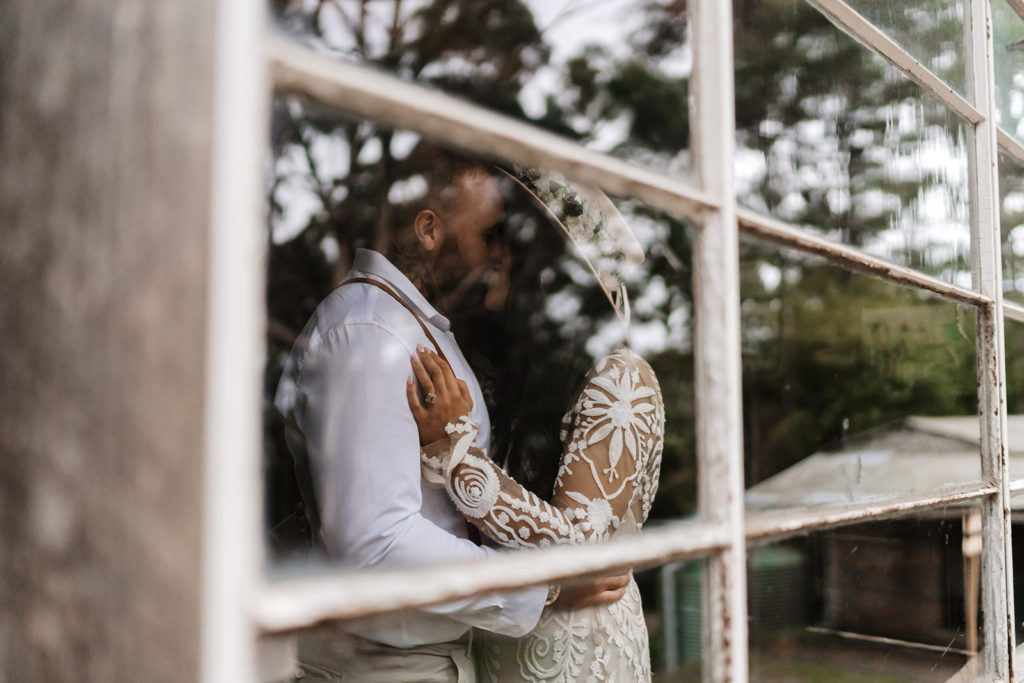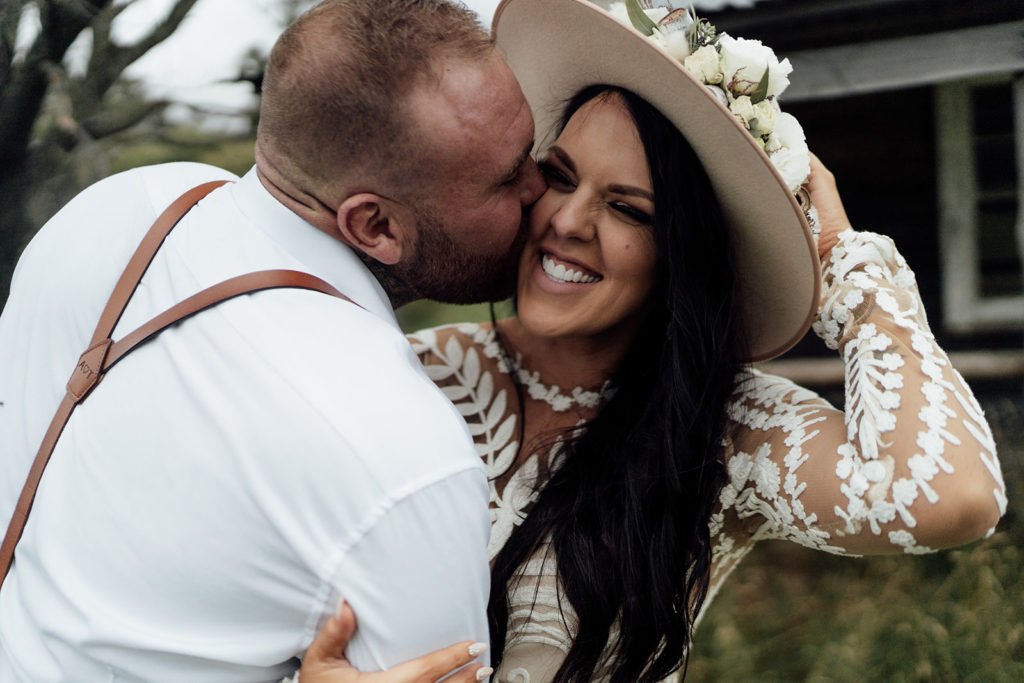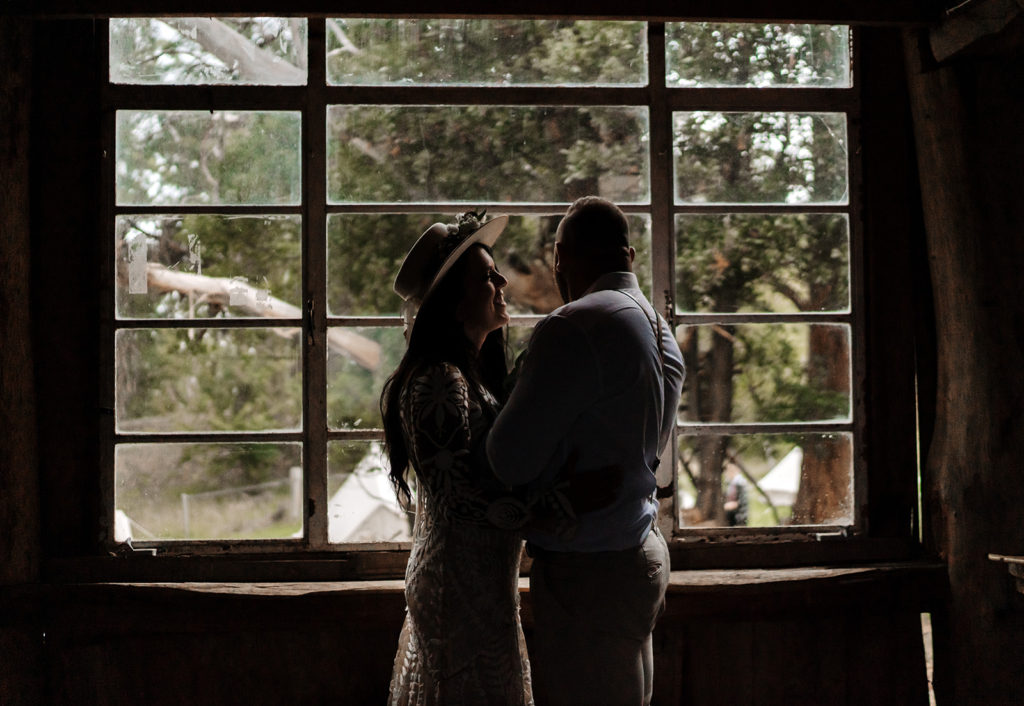 Ash and Chris from Under the Moon Elopments are super amazing at what they do, planning your wedding, even booking suppliers for you. This one included the fabulous:
Celebrant/s – well us of course (hehe)
Celebrant/s (us hehe)
Photographer / Videographer – in this one, the amazing Morgane from https://www.petitevisuals.com.au/
Delicious Food https://www.facebook.com/thegypsyroma/ & https://www.facebook.com/limeandcofood/
Stunning Venue and camp set-up – http://www.kanvasvillage.com/ https://www.bluebirdvintagehire.com.au/
Flowers – https://flowersbyrhi.com.au/
Dress – https://ruedeseine.com
Hat https://www.lackofcolor.com.au/
Make-up – http://www.alarnabell.com.au/
In their words "All you need to do is roll in on the day at the location, with your lover, friends and family. It's that simple, we take care of the rest! We are all about that no fuss, just love!" – https://www.underthemoonelopements.com.au/
So when Ash and Tobe contacted us to be part of their special day, we were of course absolutely pumped to work with Ash and Chris! And crossing the stunning Thomson Dam – you know you're in for a real treat as you drive towards their stunning mountain location.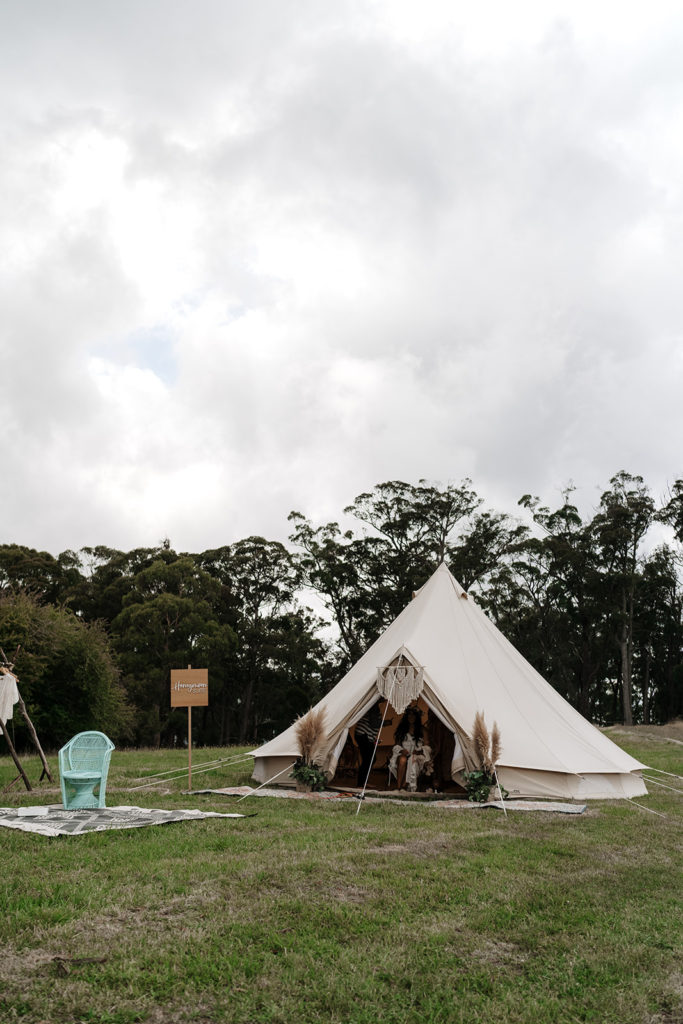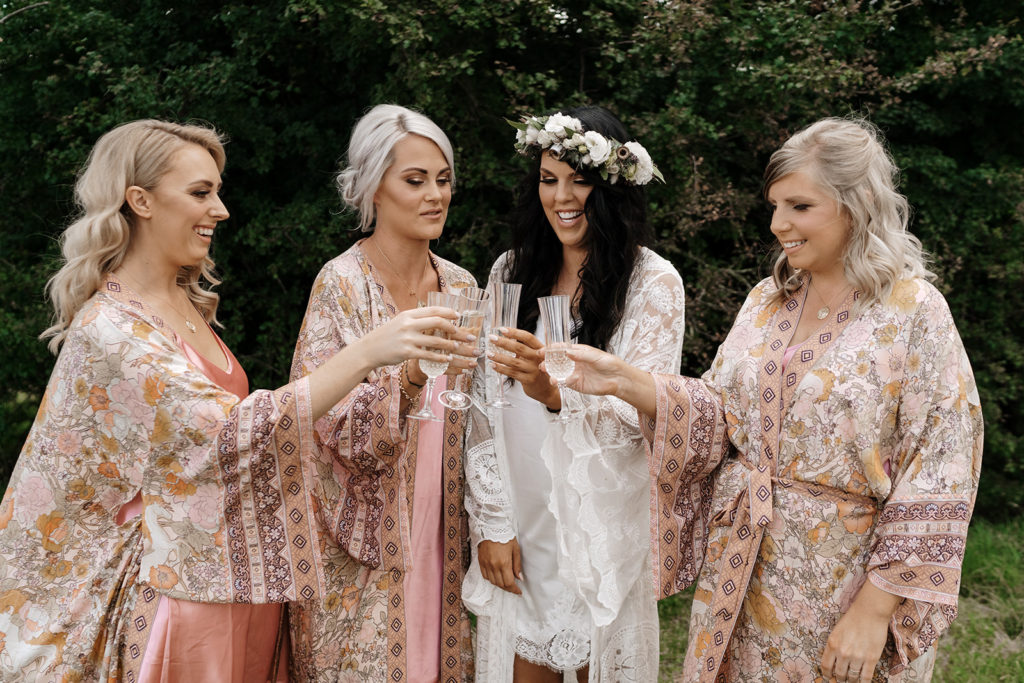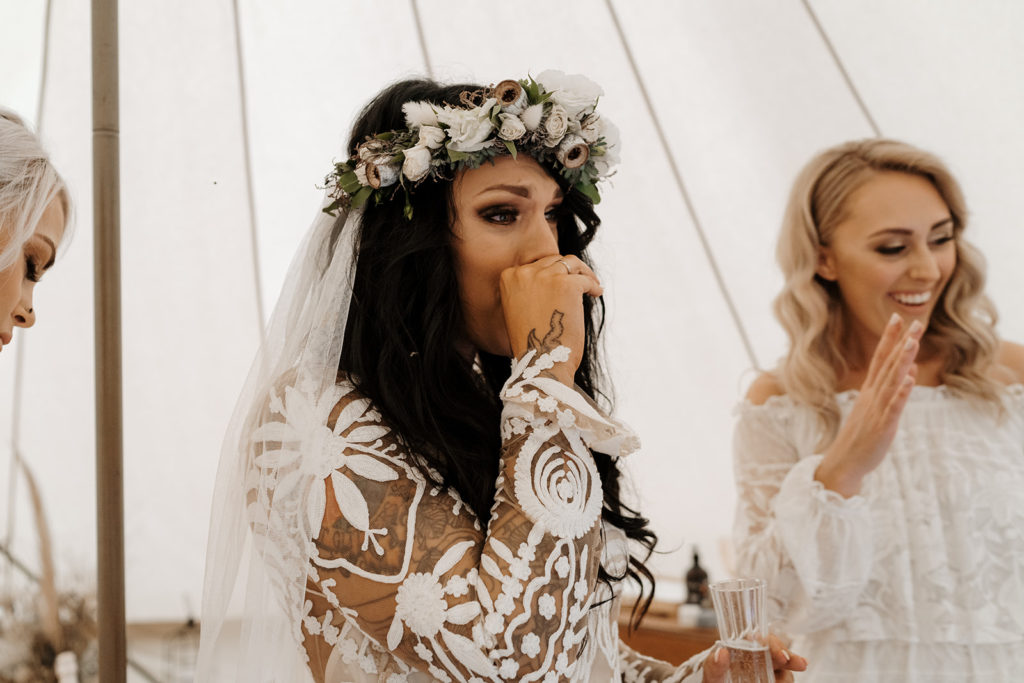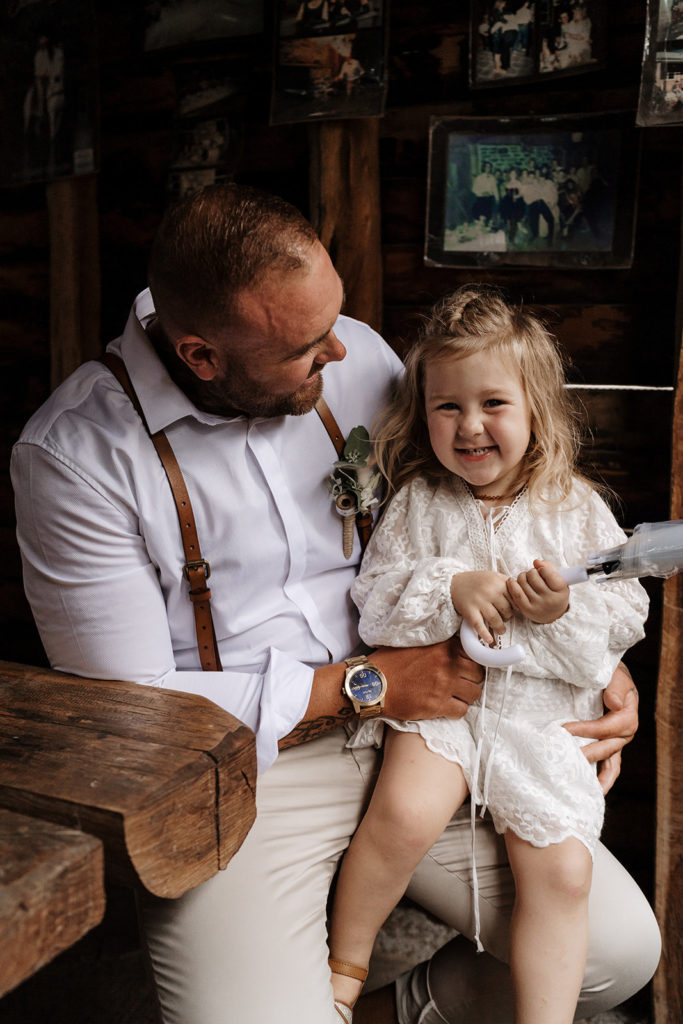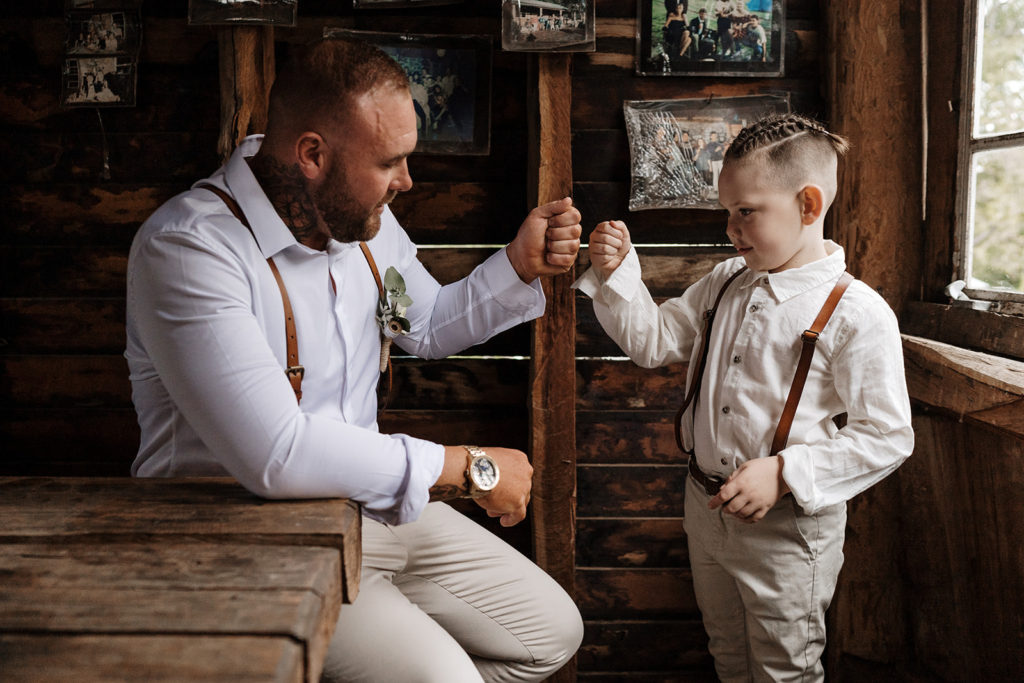 With most of their family and friends coming from Canberra, Ash and Tobe tell us they weren't really expecting many of their invites to be accepted. But low and behold, most were thrilled to come, keen for a road trip and to witness these two amazing humans be married.
The ceremony was set to be beautiful and extremely intimate. With the mountains as backdrop, Ash and Tobe's two beautiful children involved and everyone feeling relaxed, it delivered just that; raw heartfelt emotion.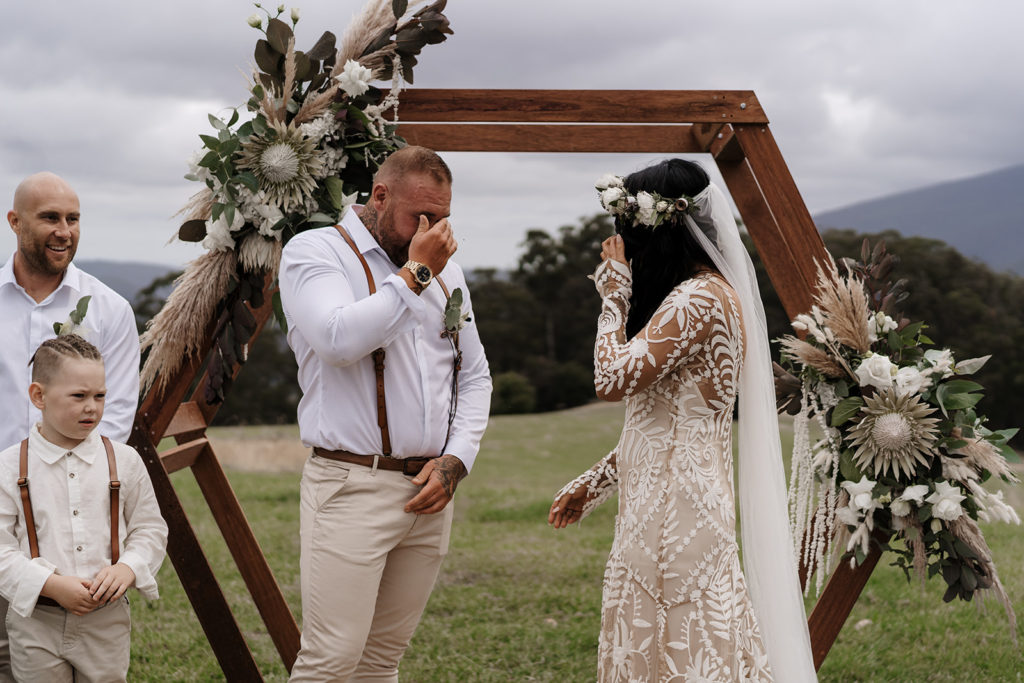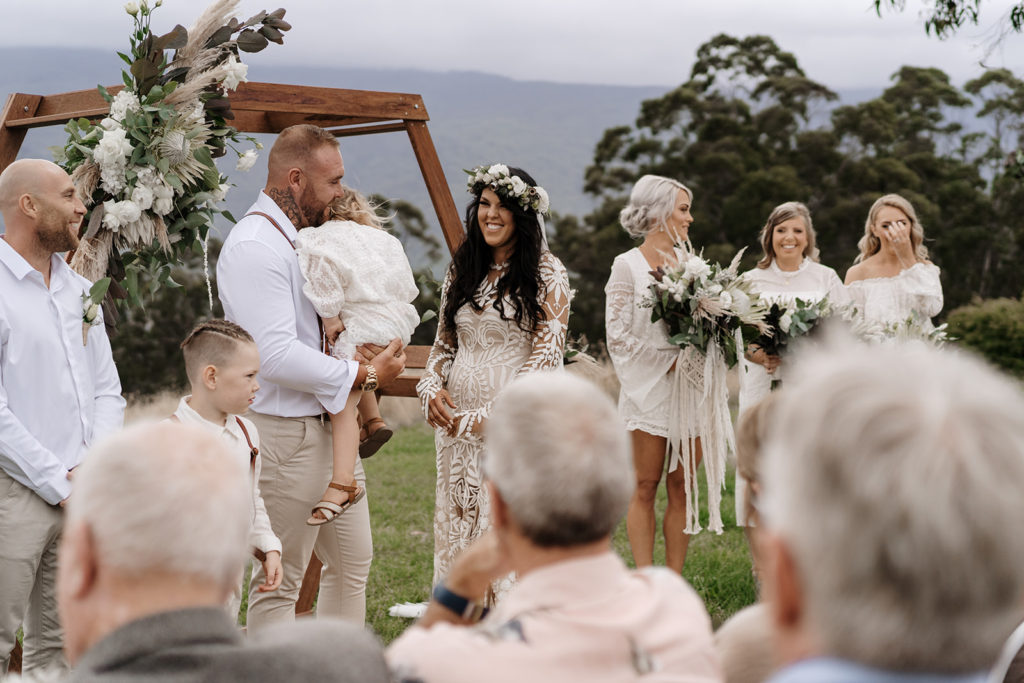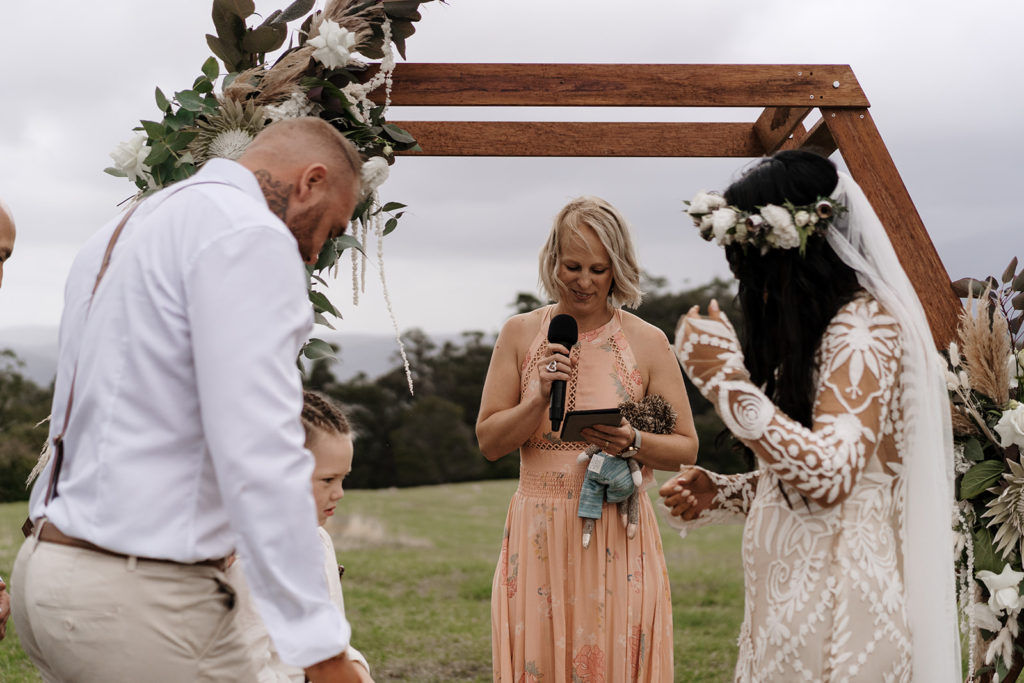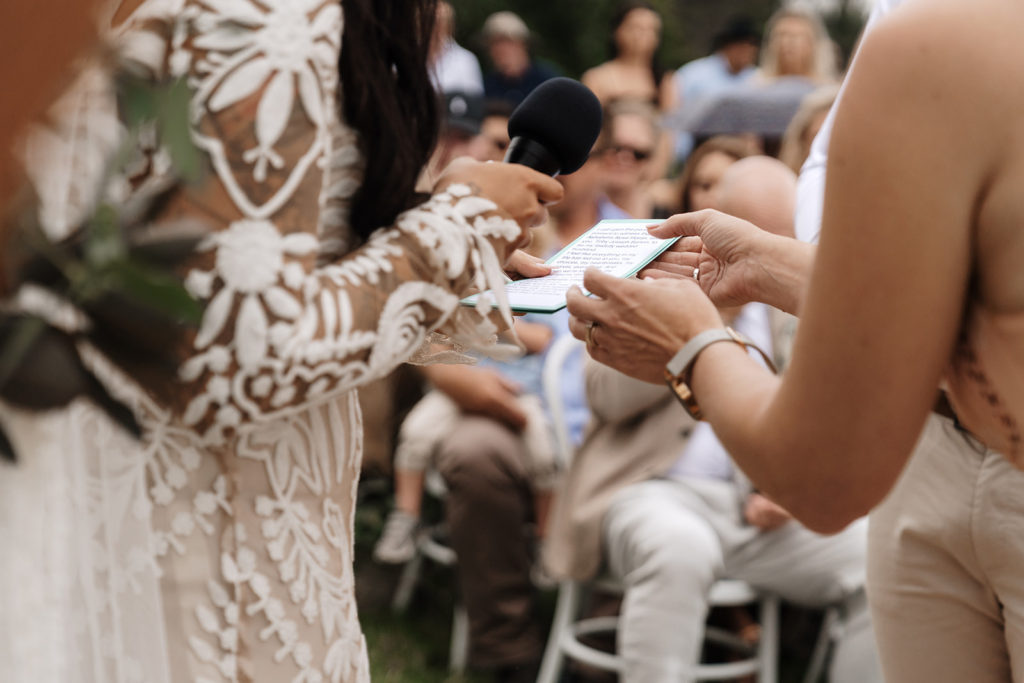 We only got to meet Ash and Tobe for the first time on this day, but we felt the warmth and connection straight away – they are just so easy to get along with, funny and so laid back. And their ceremony reflected this perfectly! Funny, personal and romantic – it was all the feels!
The ceremony ended with an epic group photo and drinks all round. Morgane's photos set the scene for the rest of the night – fun, food, dancing, drinking… And the best part about this wedding – there was no finish time! This location wedding has places for people to camp and also cabins for those less inclined to brave a tent or carvan. Check out more of Morgane's pics below, some amazing inspiration for those wanting a wedding a little different…without all the planning.