11 Stunning details from the Tanglewood Estate wedding of Leigh & Ash.
Leigh and Ash wanted a Tanglewood wedding that was their own, one that said everything about who they are. After all, they had been together for almost 10 years so they had really formed a solid identity as a couple. They were on the search for all things relaxed and casual with some unique and bohemian elements. And they sure did deliver! Here I have listed 11 details that made their wedding exactly the stunning, fun, full of love affair that it was.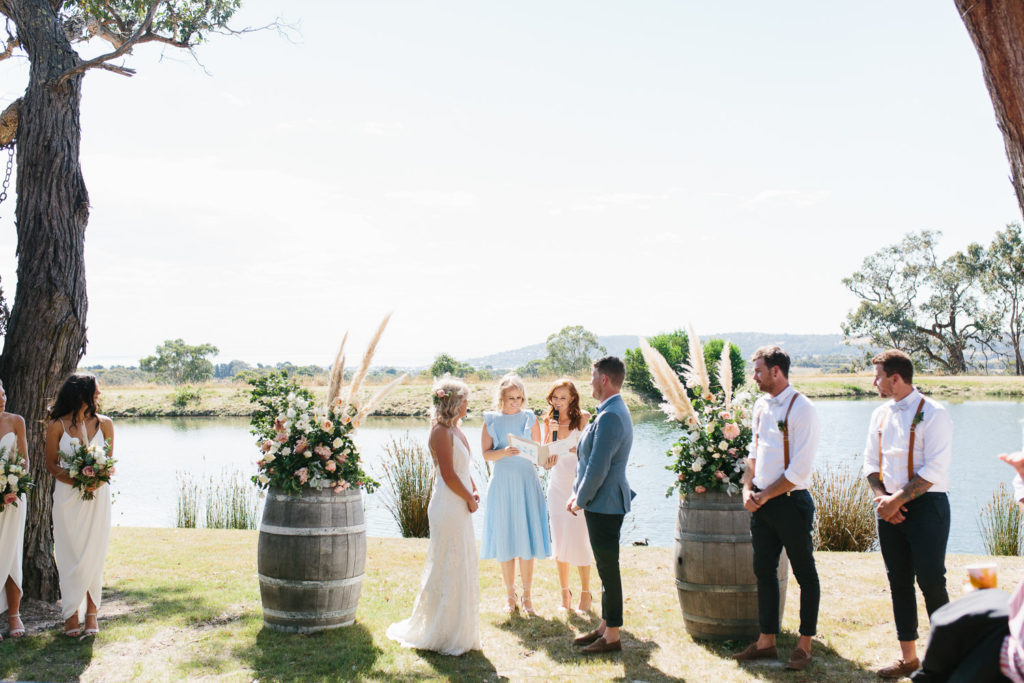 1. THE COUPLE, Leigh and Ashleigh
Leigh and Ash really concentrated on the things that THEY love and the details that make them who they are as a couple. They kept this at front of mind when planning their day, and it was evident to us and all of their guests. It was a relaxed yet intimate afternoon and everyone there agrees that they really felt the love. Thinking back on the day brings a smile and a warm fuzzy feeling. That feeling will stay in all of their friends and families memories forever.
Ash and Leigh share a special love story and have now shared their lives for over 10 years. After a meeting at 'Bang' nightclub, a tribute to their love of music, they soon both discovered after their first pash, that they had met 'the one'. Since that night, they have made a life for themselves together. They have lived on and off in their house which they have renovated, and have spent time living in the city. This was all with their dog Boots who has become part of the family.
With a love for travelling and the outdoors, it was in Banff Canada, where Leigh proposed to Ash, kayaking on the beautiful Lake Louise. Hoping he could secure their forever.
Ash and Leigh are true soul mates. No matter what, they kiss each other hello and goodbye, and they help each other out when they need it the most. They are beautiful souls who are always kind and helpful to others. Both having positive outlooks on life, they love to chill on the couch together, spend time with friends and spend time outdoors. Ash and Leigh are always looking for new ways to have fun together and they want to carry this on in the future with making a loving family.
Ash and Leigh believe that marriage is founded on two people loving each other, becoming a family and growing old together with their family. They know it involves respect for each other's individuality, but also on having similar views about the world. They also believe that those qualities which attracted each to the other, can best be developed during a life spent together. A happy marriage, they know, will enable them to establish a home where there will be love and stability.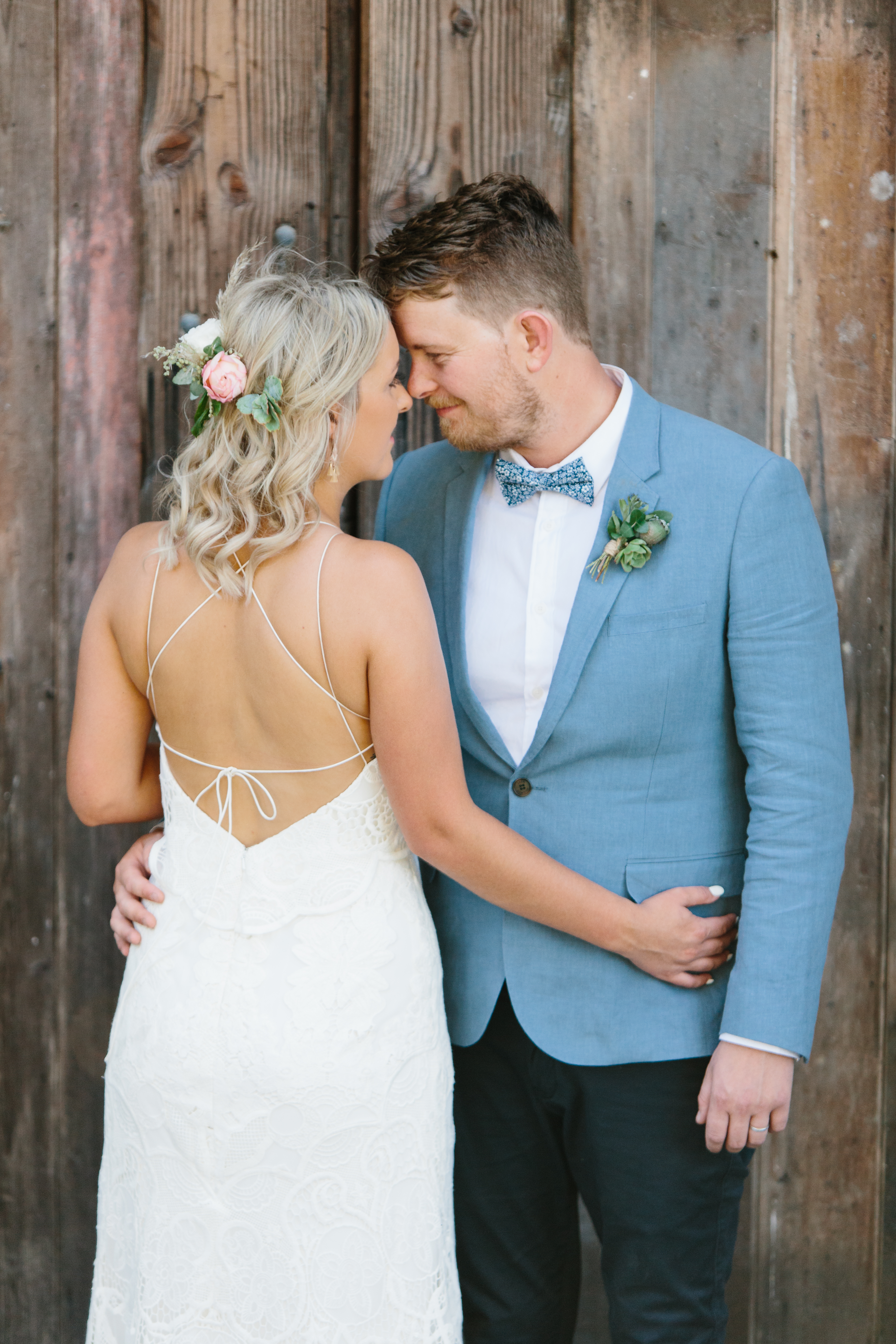 The stringy bark trees and the cool breeze off Port Phillip Bay gave comfort on the 40 degree January day. The electric pink sky as the sunset struck added to the magic of the property and the evening. Everyone stood in awe as Leigh and Ash had some once in a lifetime moments captured on the jetty over the heart-shaped lake. The reception was in a beautifully renovated winery with a large timber deck that overlooks the lake with views of Port Phillip Bay. At Tanglewood Estate, every corner you turn there is an amazing photo opportunity. Between the vineyard, the acres of native trees and the stunning deck over the lake, everyone felt the magic of Tanglewood. It has a casual, unique yet quintessentially Australian feel to it. The bride was right at home getting ready only steps away from the alter in the stunning homestead.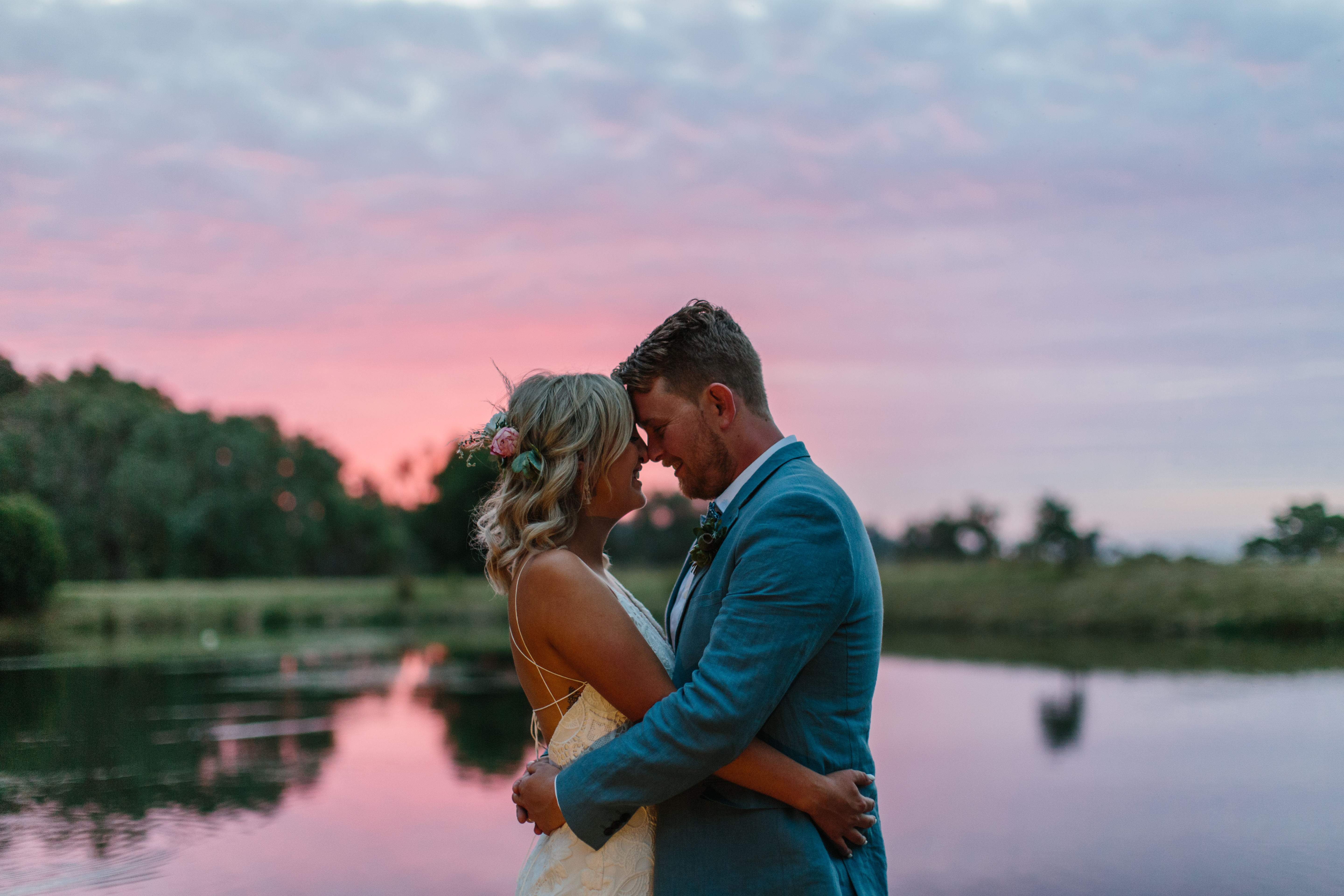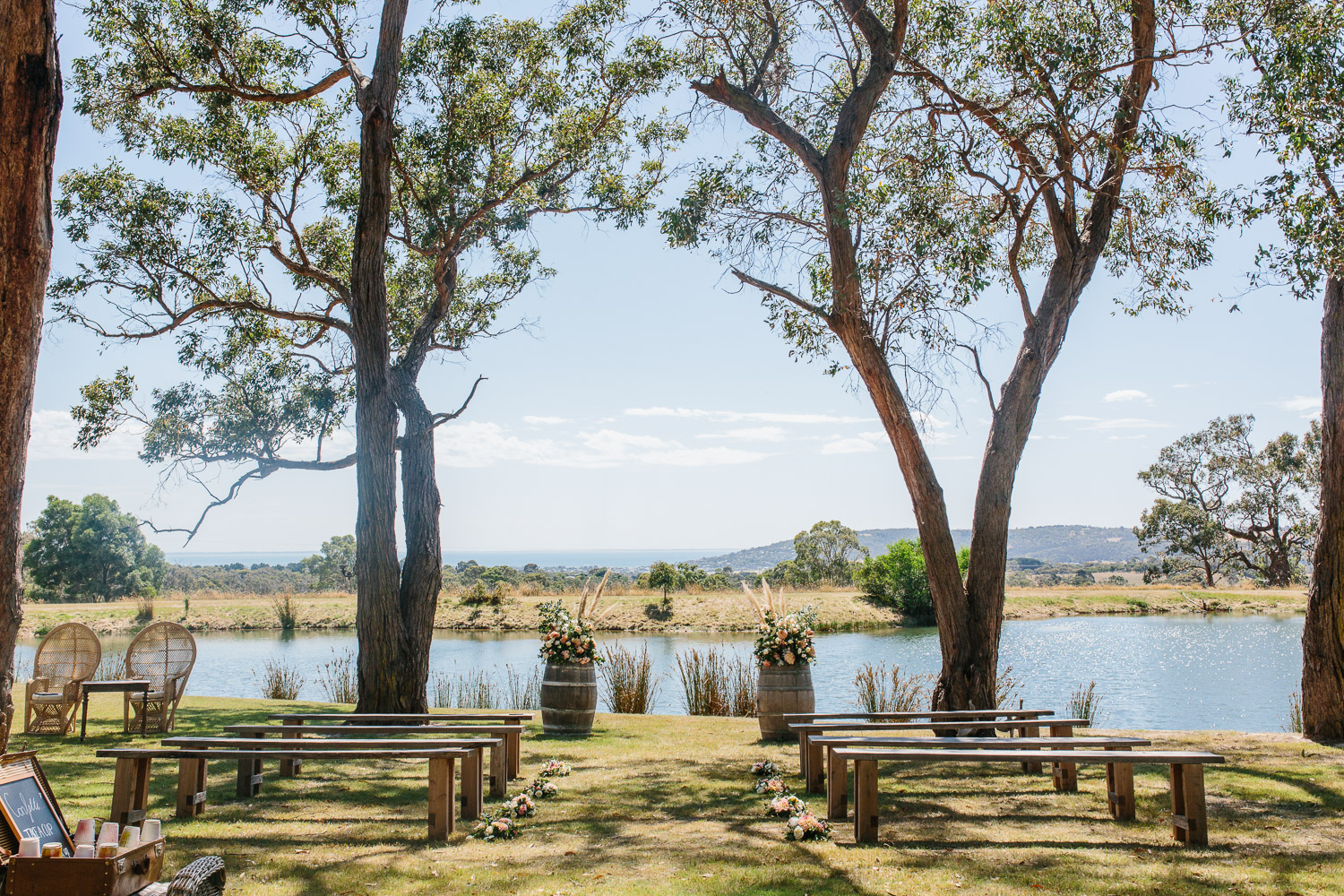 3. THEIR GET-UPS,
Ash's dress was a Rue de Seine design from The Bridal Atelier.This dress was a mix of modern boho, elegance with a perfect amount of sexy to show of this blonde bombshells beautiful curves. Made from a heavy lace, it skimmed the body perfectly with a stunning open lace up back that really added a little drama of the dress as Ash walked down the aisle.
Leigh's suit was from Myer and his Bow Tie by Otaa
The girls (long time friends to Ash- Rachael and Amy, and her sister Ellie) wore stunning fresh white dresses from Shona Joy.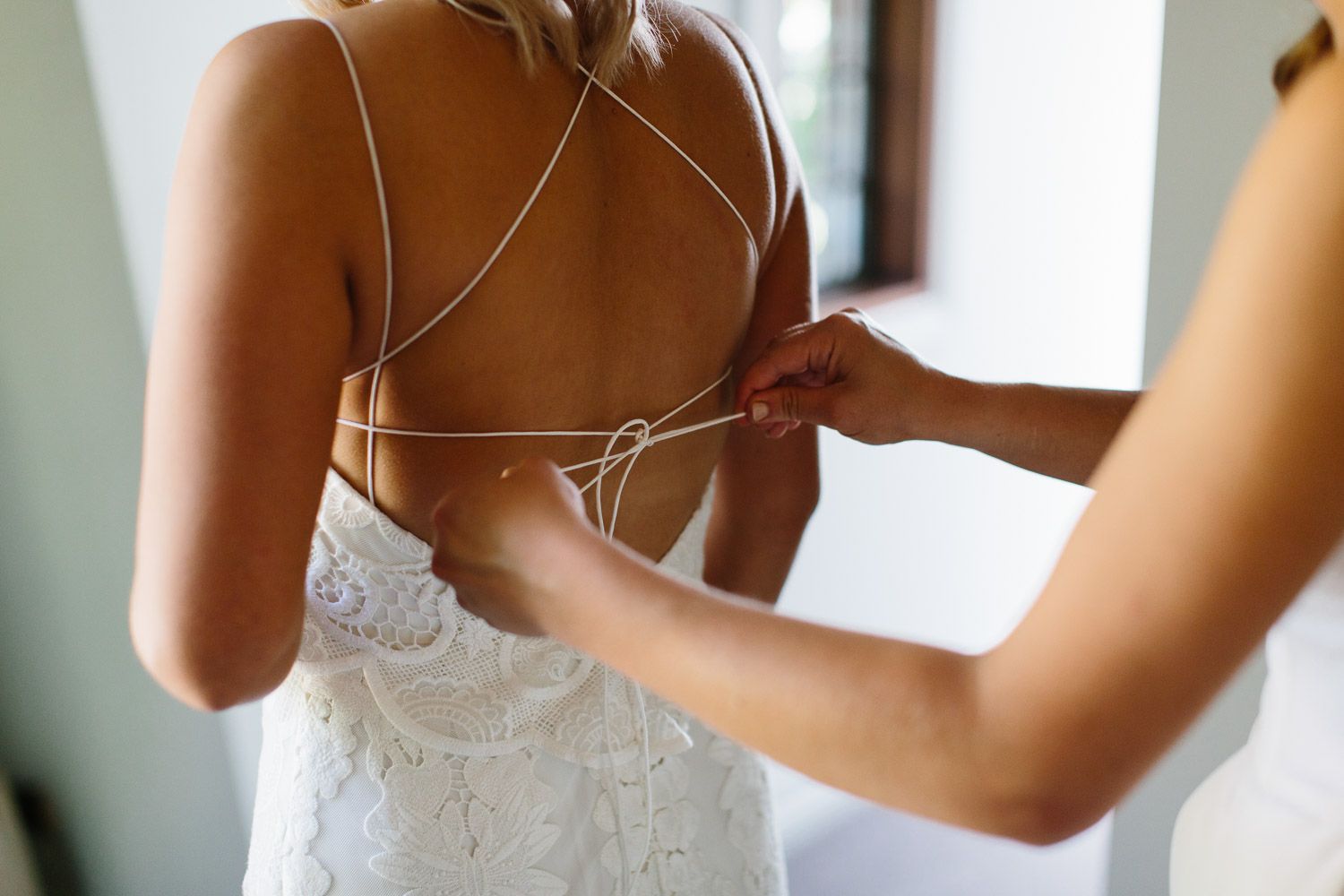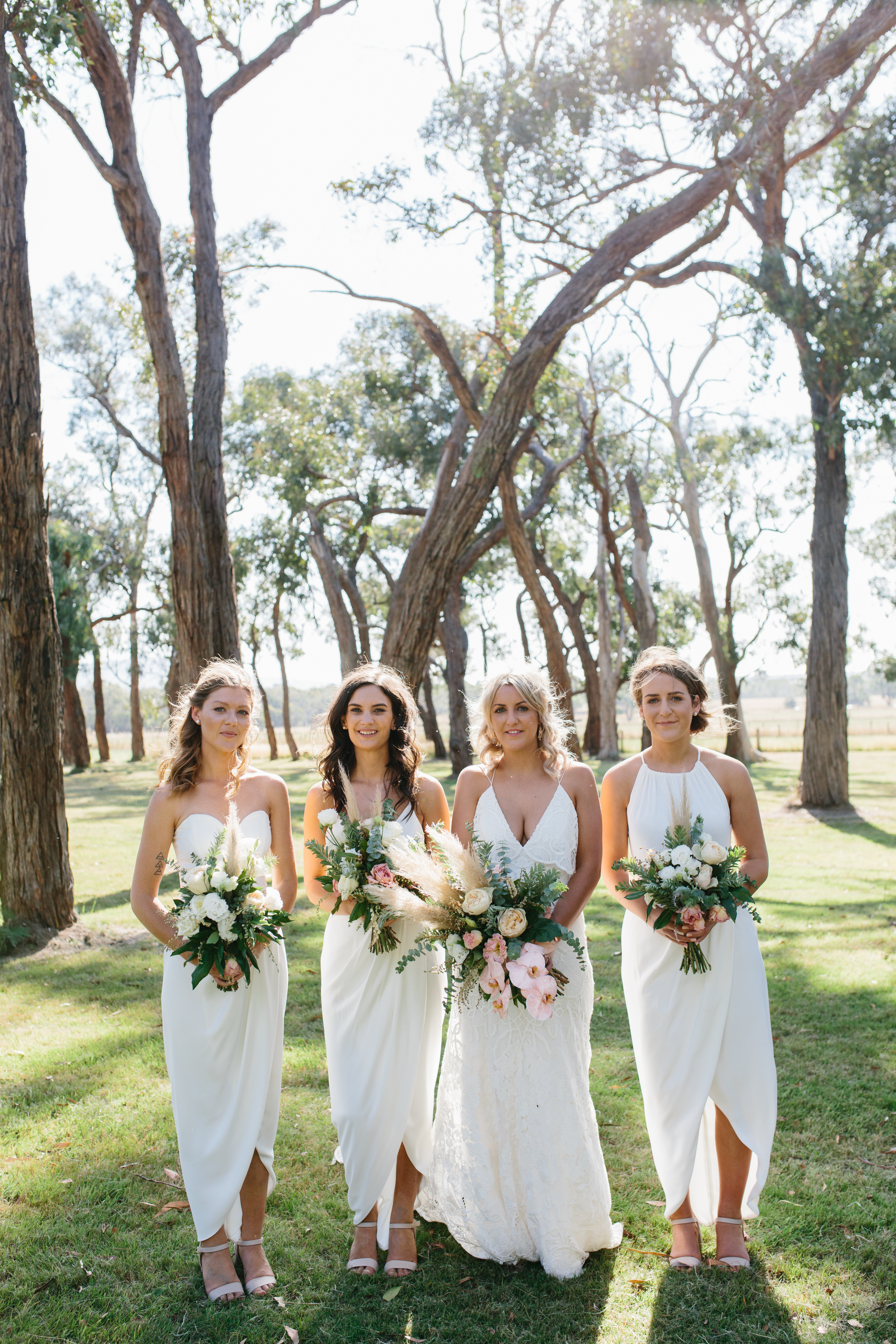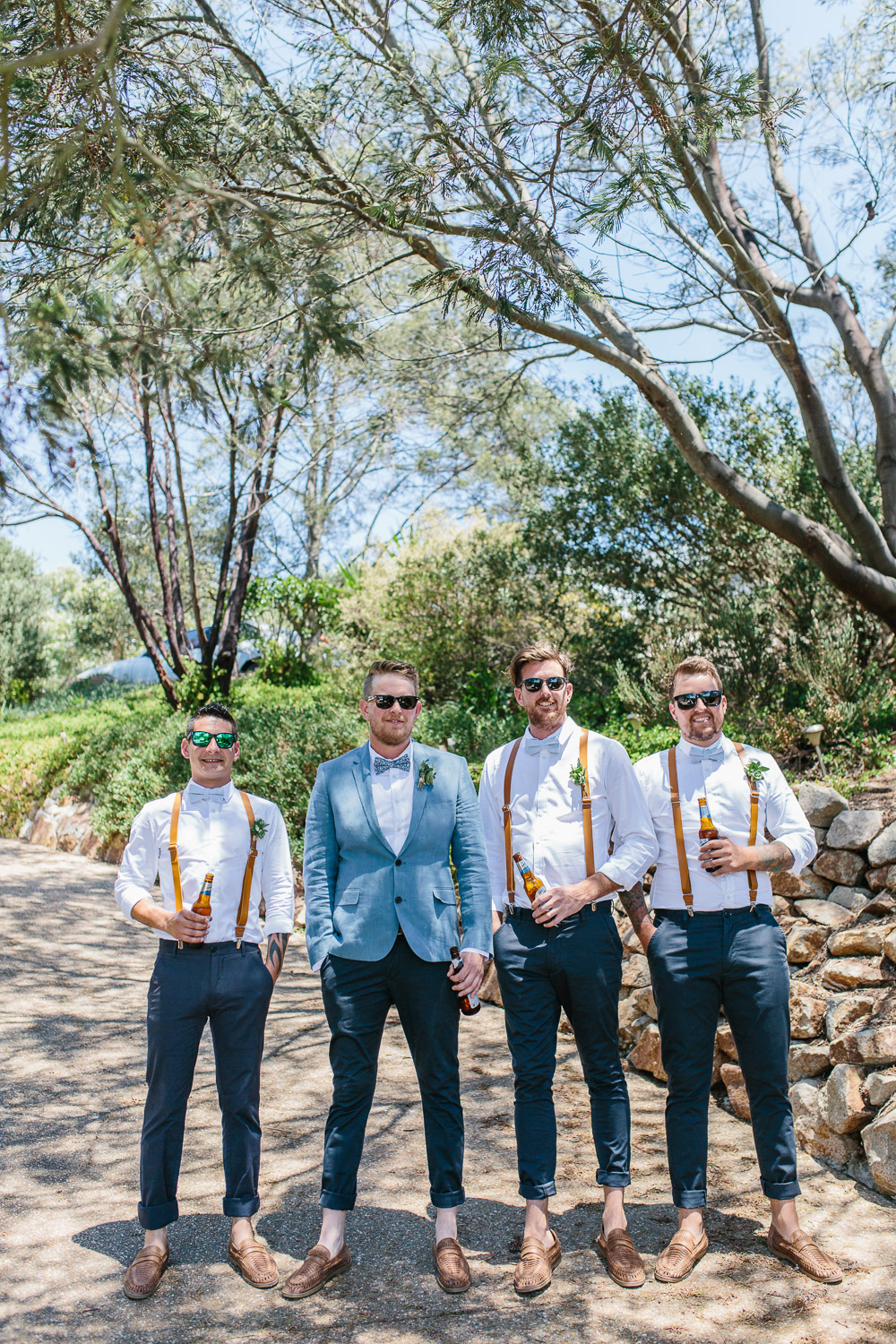 Tom Carty and Tash Carney make up this dynamic duo.
Ash tells me "they were recommended by friend who said they get everyone dancing
No-one wanted the music and the dance floor to end, and it didn't right up until the very end of the night. From the Taylor Swift mash up to the individual take on some old school RNB, these guys really can get the crowd dancing. Everyone from best-man to Gran was up having a groove.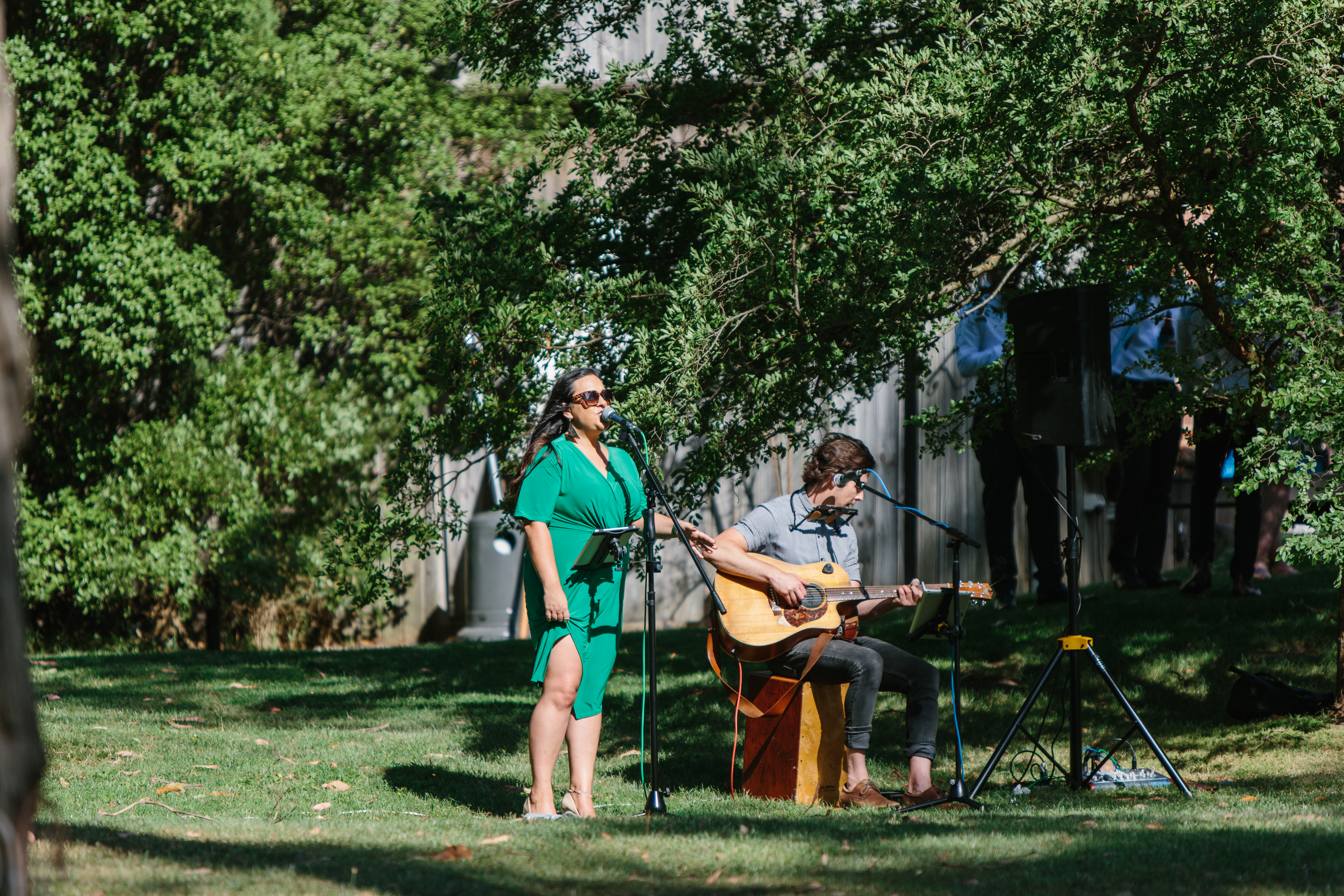 THE FOOOOOD. My word the food was just to die for!
Laid out along the centre of long trestle style tables, amongst lush native greenery and sitting atop rustic wood slices was the most delicious dishes. Everything was laid out for guests to pass and share along the tables. From tender scotch fillet to crispy skinned salmon, with thick cut chips and aioli to freshly steamed veg, it truly was a feast to be shared and enjoyed.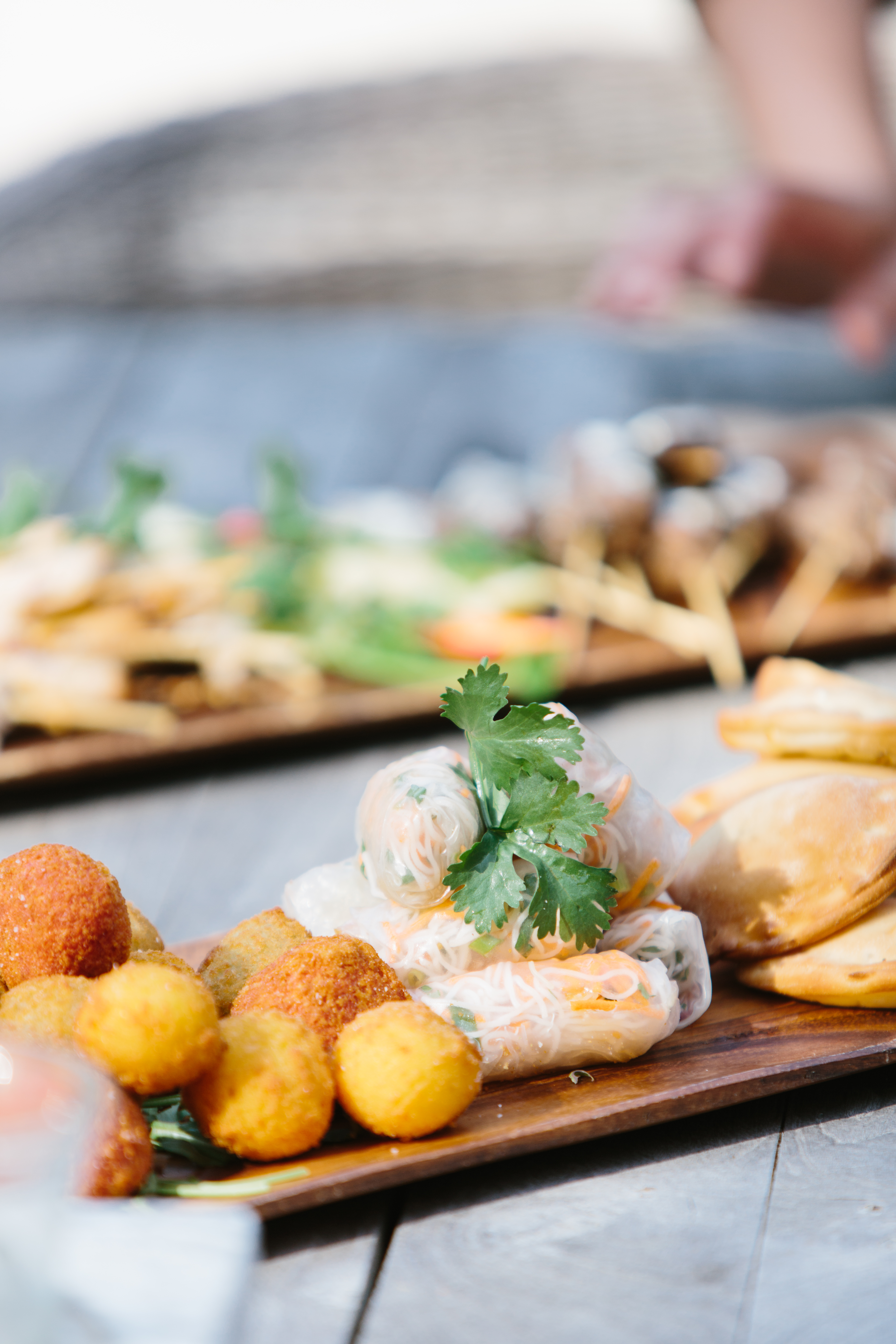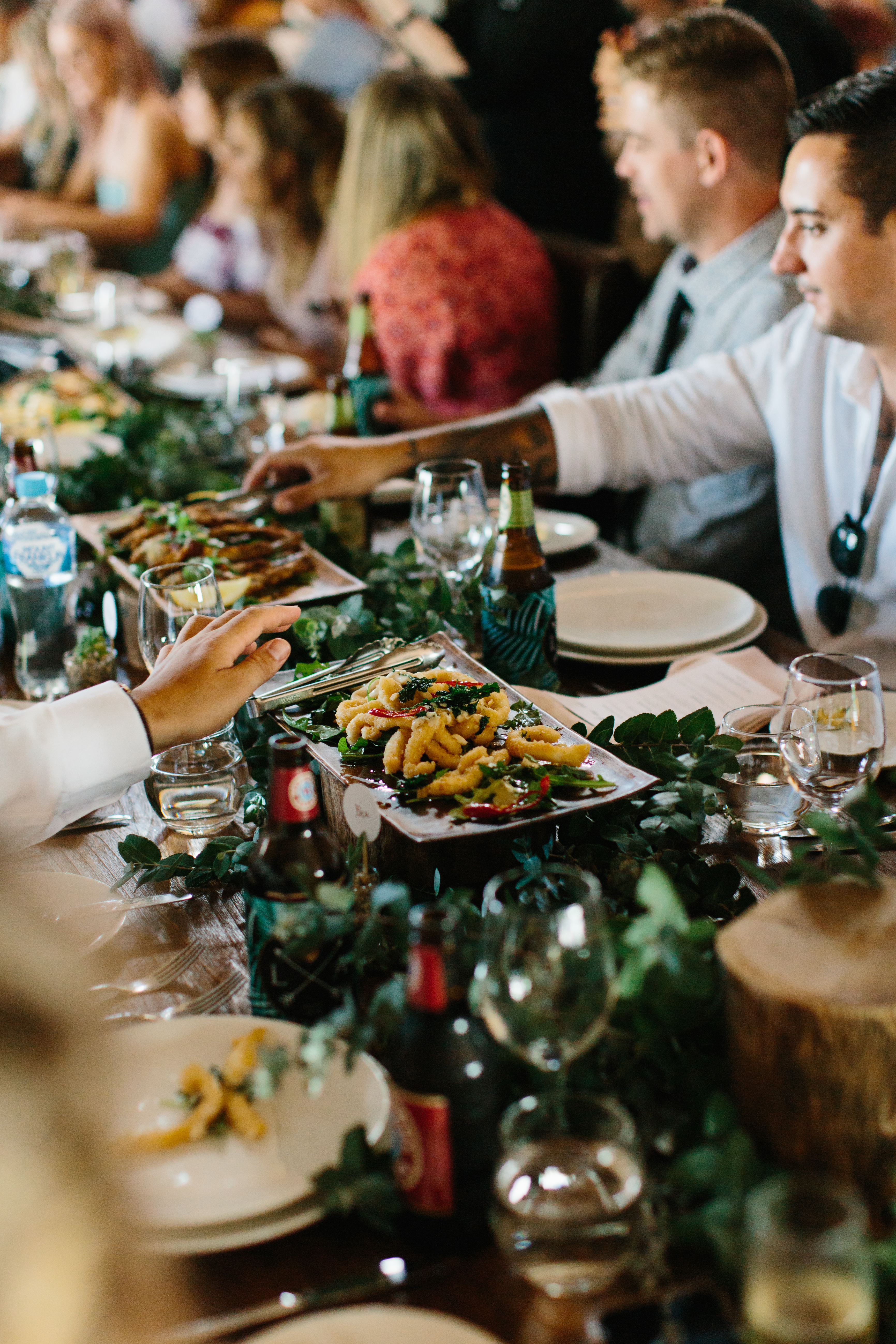 6. THE SPEECHES, All their nearest and dearest
Not a dry eye remained in the Vineyard once the speeches were over. Both Leigh and Ash's fathers delivered heart felt speeches that welcomed the other family into their own and both men were not holding back in telling these two just how much love and pride they felt. The best man and the bridesmaid speeches were full of laughs and quirky insights but also heartfelt. But it was Leigh's beautiful words to Ash that really got the crowds eyes welling. I'm not sure if I'm being biased (I don't think I am…) but they were some of the most genuine heartfelt speeches I have heard at a wedding.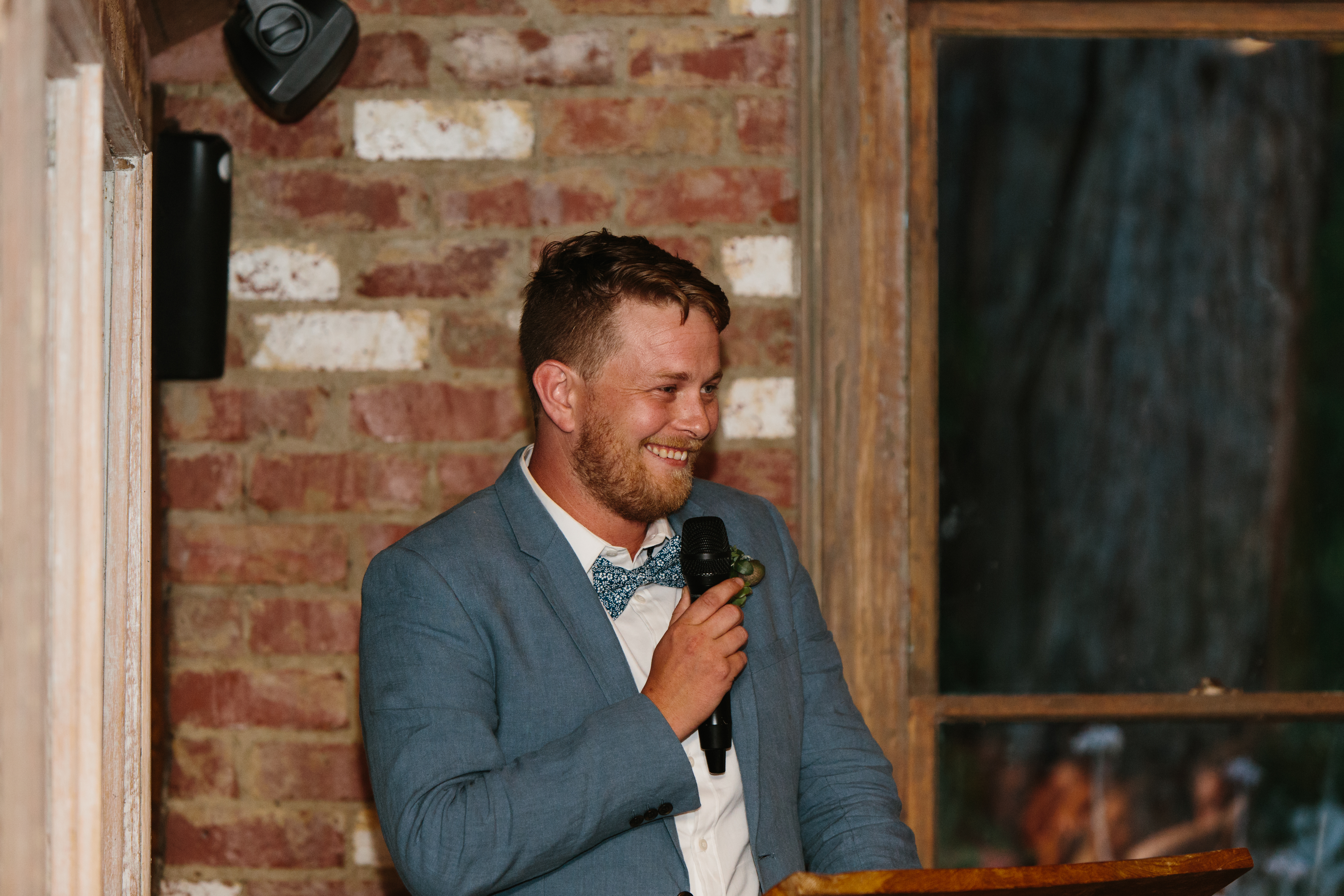 7. FLOWERS AND STYLING DETAILS, Poppy Culture
What an amazing bunch of creative. Honestly just look at the photos and the flowers will speak for themselves. Let's also take a minute to appreciate those peacock chairs at the signing table…(*SIGH*) OMG, and the table arrangements were just perfect too. These girls just get it!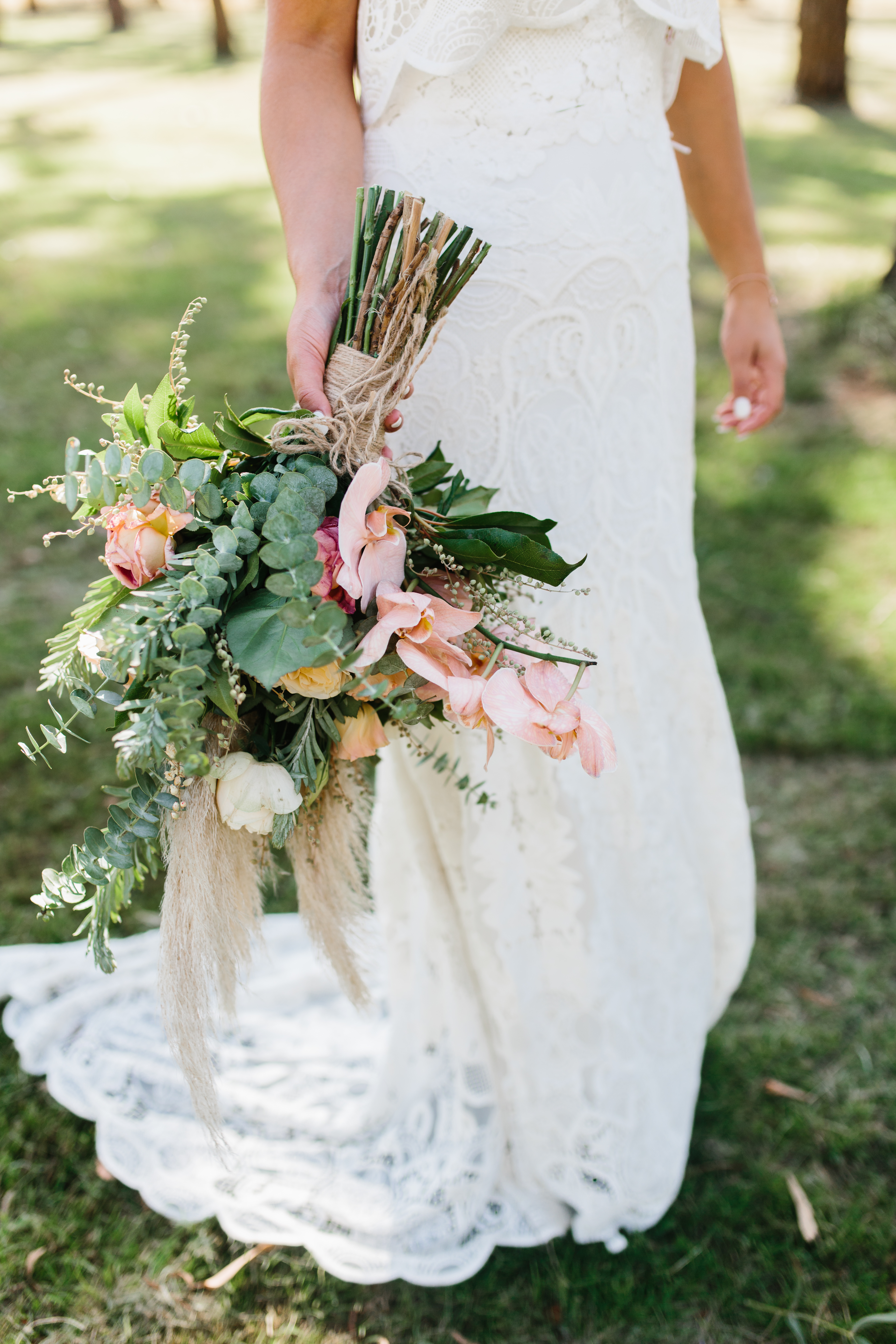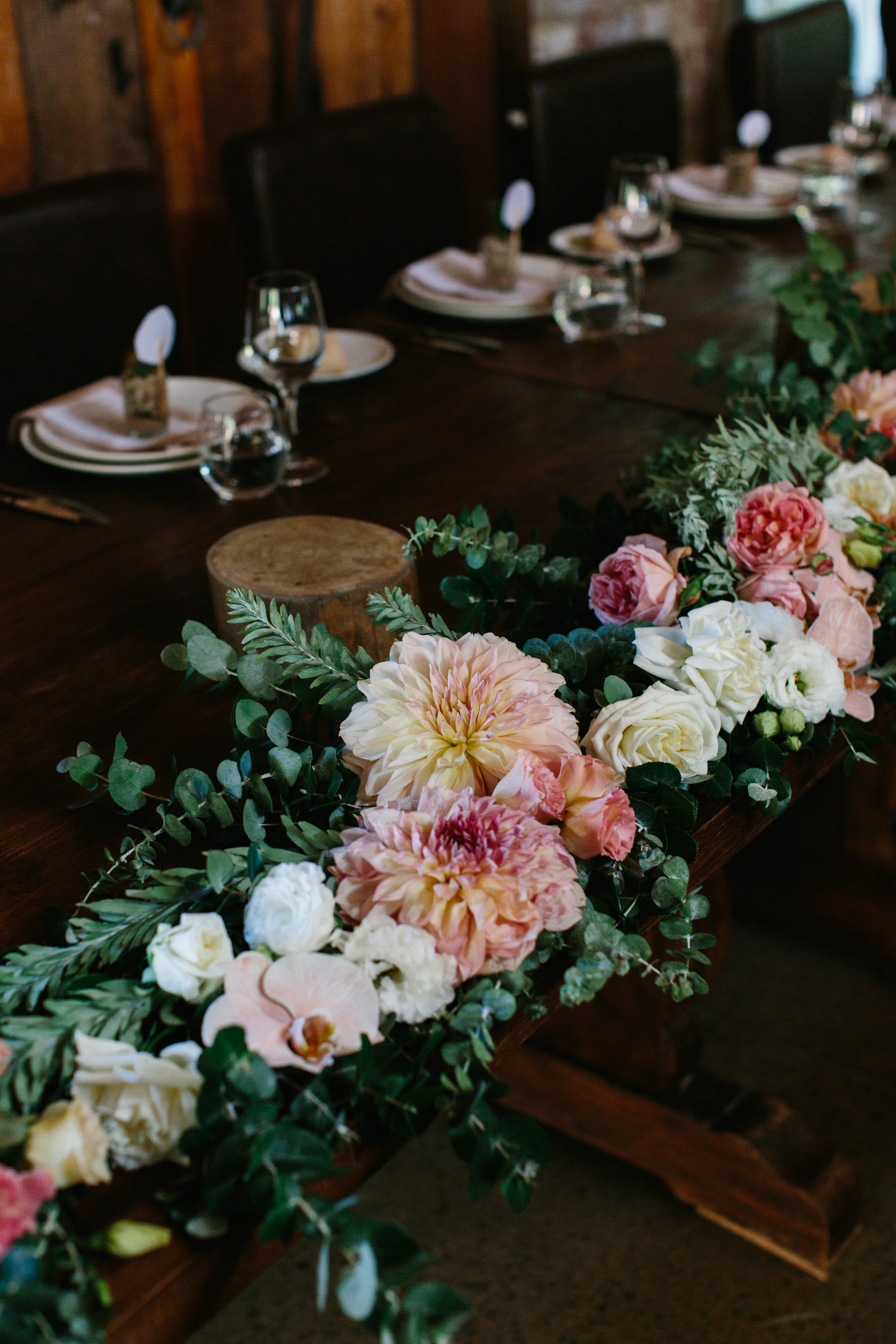 Kas knew the venue like the back of her hand, which definitely helps when you are wanting a short sharp photo session in order to get back to the party.
She blended seamlessly into the background while the bride and her maids got ready, which allowed them to relax and boy did she get some beautifully natural shots (one of me bawling when I first saw Ashy in her gown is all part of it!).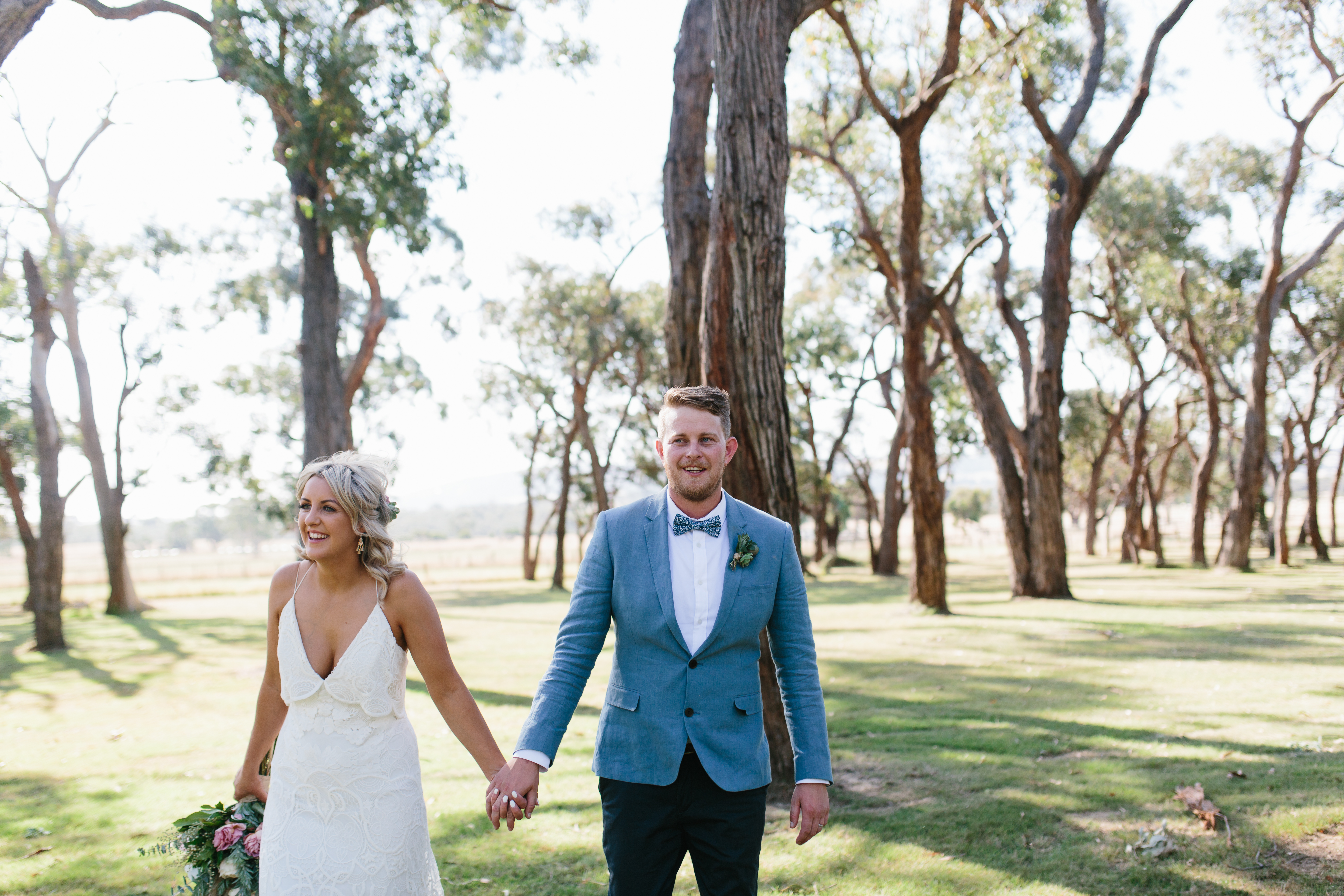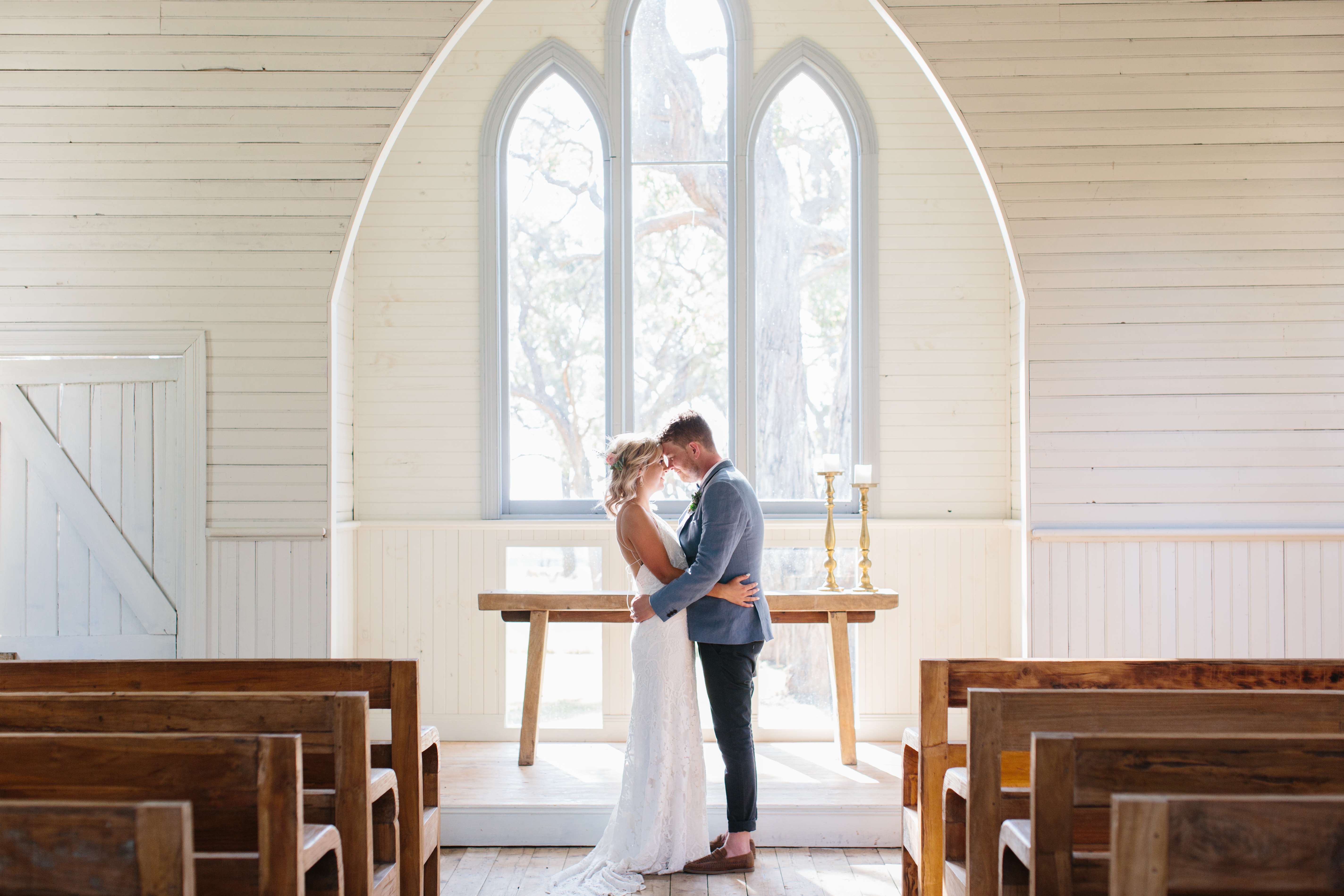 9. THE CAKE, Grooms mum
Cakes cost a bomb! So if you have a wonderful mumsy that can basically do anything- you get her to whip up a fabulous cake. It was so delicious with white mud crumb and yummy tall white choc shards on top. Poppy Culture supplied the blooms to decorate and we think it looked perfect.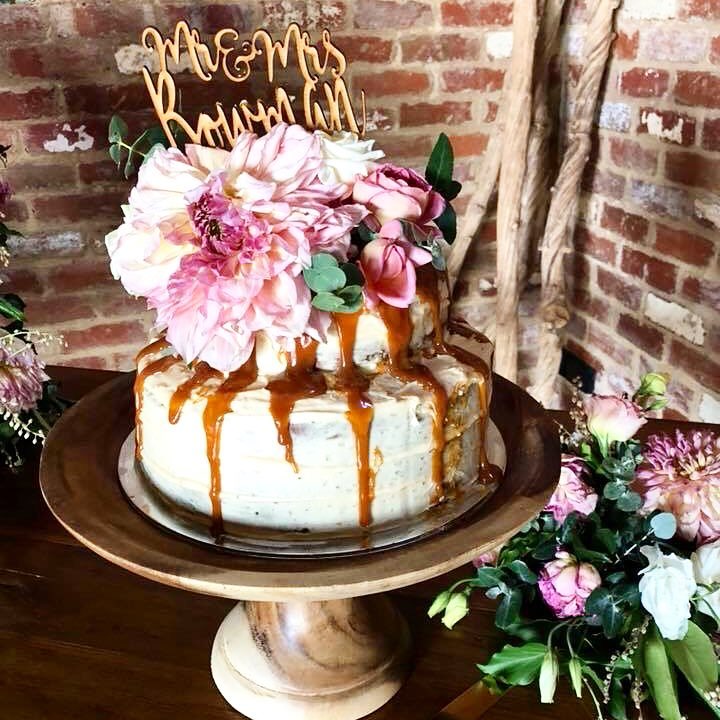 Rach, the maid of honour is a creative goddess. Seriously go check out her illustrations, they are stunning. She created to welcome board and all of the stationary which helped tie all the details together.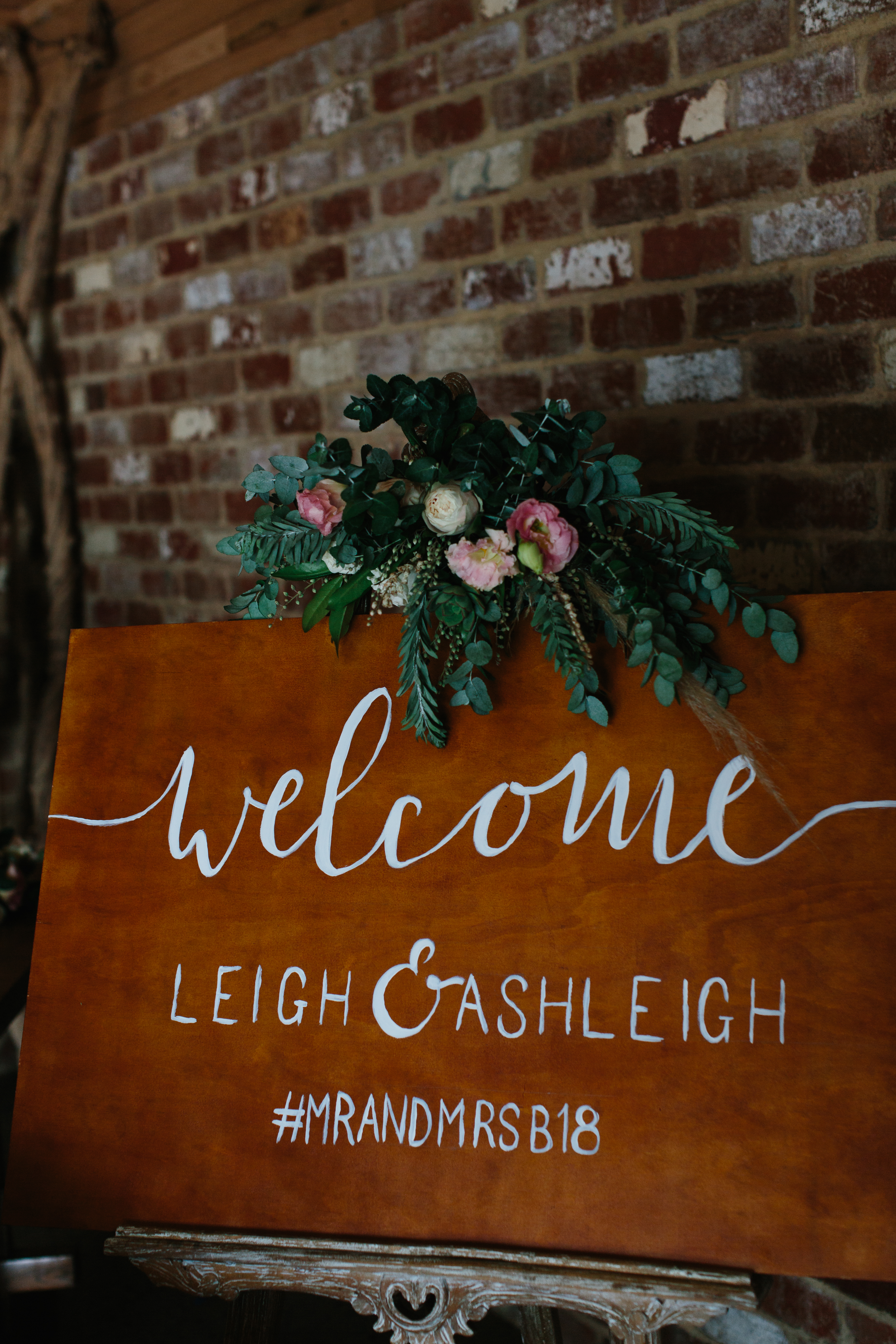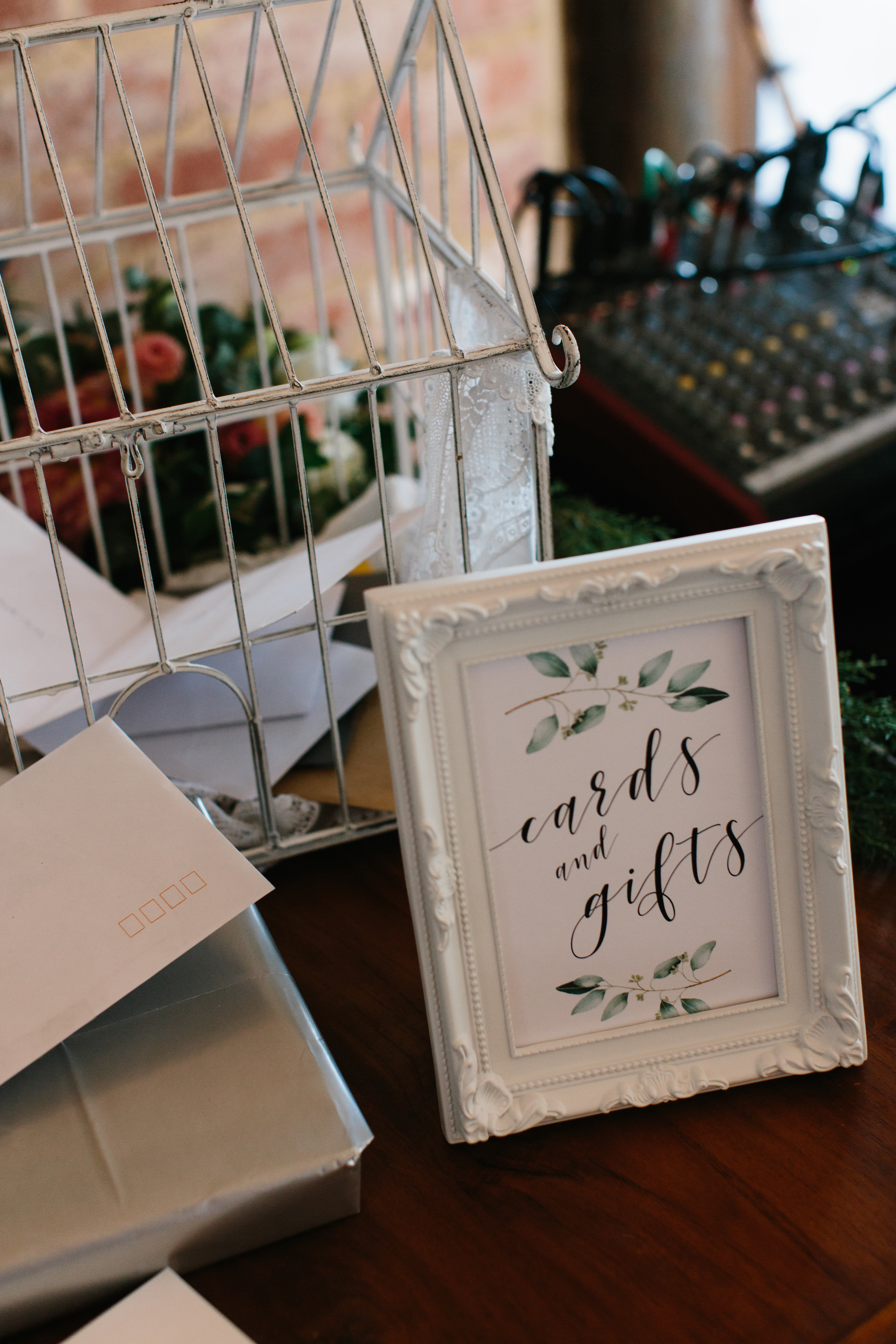 Well Dah!! Of course the celebrants made the list, they were amazing haha. On a serious note, us being there to do our brother and sister's wedding was one of the most special days of our lives. One that will stay with us forever. After watched these two grow as a couple for so many years and knowing how strong their love was made it so easy to stand up with them and help them make it official and share the love with all their friends and family.